The WeCreate Steering Group comprises industry leaders from the NZ creative sector who provide strategic input to the Working Group's activities.
Cameron Harland – Chief Executive, NZ On Air
Cameron has strong background in screen, media and sport management having held management roles at Park Road Post Production, Saatchi & Saatchi and New Zealand Rugby, and governance roles at TVNZ, NZ Story Group and New Zealand Film Commission. He is currently Chair of Wellington College Board of Trustees and a Board member of Te Papa. Cameron was educated at Victoria University of Wellington where he graduated with an LLB and BA.
Carl Leducq – Board Member, NZGDA
Carl is an experienced Producer and devoted advocate for the games industry in Aotearoa with 3 years experience sitting on the Board of the New Zealand Game Developers Association (NZGDA). Carl has experience delivering games on Mobile, PC, Browser/Web3 & AR/VR for NZ based interactive studios such as Rocketwerkz, Weta Workshop, Gameloft Auckland & Futureverse. With a passion for storytelling and a desire to see NZ succeed on the global stage, he has developed a keen interest in how the creative industries in NZ can work together at the intersection of technology, art & design to create engaging and immersive experiences for the world to enjoy.
Jenny Nagle – Chief Executive, The NZ Society of Authors Te Puni Kaituhi o Aotearoa (PEN NZ Inc)
Jenny is the Chief Executive of The New Zealand Society of Authors, the professional association for over 1800 NZ Aotearoa writers. She is currently a director of the children's and young adult publisher One Tree House, and a board member of The Coalition for Books, an organisation representing 46 companies and industry organisations across the book sector. Jenny has worked in trade and educational book publishing in New Zealand and Australia, with international publishers (Thomas Nelson and Hodder & Stoughton now Hachette) and founded an independent business (Addenda NZ). Prior advocacy roles include the Australian Publishers Association Trade Marketing Committee and NSW Children's Book Council, and Storylines NZ.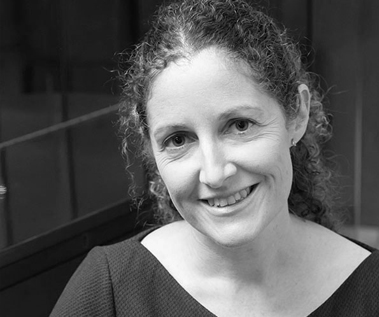 Jo Oliver – CEO, Recorded Music NZ
Recorded Music NZ is the entity that represents right holders and recording artists through licensing, advocacy and promotion. In her previous role as General Counsel and Govt Affairs for Recorded Music, Jo led pan-industry initiatives including the music industry response to the government's review of copyright law, and the creation of action group SoundCheck Aotearoa, whose mission is to foster a safe and inclusive culture for the music community. Prior to this, Jo spent over a decade as General Counsel at IFPI, in London the organisation which represents the recording industry globally, leading a variety of strategic legal and policy projects. She has also worked at law firms in NZ, Australia, the UK and US.
Irene Gardiner – President, SPADA
Irene is a long-time television producer, and the President of SPADA, New Zealand's screen producers' guild. She is on the boards of Radio New Zealand; the Media Access Charitable Trust (Able); and Chamber Music NZ. Irene has also worked as a journalist and publicist. She is a former TVNZ Head of Commissioning, and was the founding Content Director for the NZ On Screen website. She really likes New Zealand music and cats.
Pam Ford – Director of Investment and Industry, Tātaki Auckland Unlimited
Pam's role at the Auckland region's cultural and economic development agency is to drive the creative industries, technology sector, climate action and visitor economy through investment and talent attraction, workforce development and creating precincts and networks of innovation. She is chair of Economic Development NZ, and co-chair of the UNESCO Auckland City of Music steering group. Pam previously worked in the US on behalf of a range of government agencies to attract investment, and many years ago worked at NZTE leading the country brand team and in the Better by Design team.
Simon Lendrum – Chief Executive, Commercial Communications Council
Simon is the CEO of the Commercial Communications Council, the peak industry body for advertising, media and communications agencies in Aotearoa. Simon is also a crime fiction author. His debut novel, The Slow Roll, won the NZ Booklovers Award for Best Adult Fiction 2023, and is a double-shortlisted finalist in the Ngaio Marsh Awards 2023.
Dr Suzette Major – Director, SAE Auckland
SAE is an NZQA-rated Category 1 tertiary institution offering qualifications in audio engineering, music production and filmmaking. With over 25 years in arts education including a PhD in arts marketing, Suzette has a passion for the creative industries. She believes strongly in collaboration, particularly across tertiary education, and has contributed to NZQA reviews of Creative Arts qualifications and recently co-founded CreaTer – an alliance of creative tertiary educators. Suzette has published widely on arts marketing, New Zealand film and creative careers, and is often invited to speak at international conferences. Prior to joining SAE, Suzette was the General Manager of MAINZ and Head of IDEAschool at EIT, as well as lecturing at Waikato University, Deakin University and WINTEC. She is also the founder of two arts management consulting companies: ArtsBiz Ltd and Artemiz Ltd.
Wairere Iti – Kaitiaki, Māori Music Industry Coalition
Wairere actively works with Aotearoa's music organisations and the music community to promote the role and aspirations of Tangata Whenua and he currently sits on the board of Te Reo Reka O Aotearoa (New Zealand Music Commission). His extensive career in the Aotearoa Music industry has seen him tour the world as a saxophonist, work in artist management, have his own booking agency and be the tour manager of several high-profile New Zealand acts. His focus is now on governance and the transformation of the Music Industry.